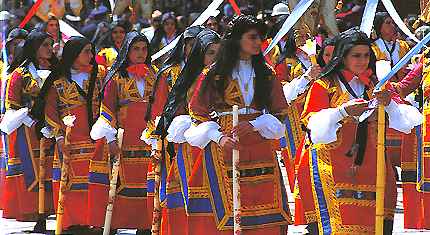 "Events and Shows" includes an up to date timetable and description of the most important festivals in Cagliari, the opera and theatre season programs and the timetable for the Summer Shows. (Un Estate a Cagliari)

Events and Shows includes pages which describe the "Sagra di S. Efisio", the most important festival in Cagliari. It is a mix of faith and folklore, which is unique for its evocative spirit and the richness of the colors of the costumes.

Other pages describe Holy Week rites, which are fascinating, emotive, secular traditions, and Sa die De Sa Sardinia the festival of Sardinian people.